Property & Construction Company of the Year 2018
We are proud to announce that Jamieson Contracting received the award of the Property & Construction Company of the Year 2018 at the pride of Tameside Awards.
The awards dinner was held at the stunning Dukinfield Town Hall and presented by BBC Radio Manchester and former Children's TV presenter Andy Crane. All awards were independently judged and presented to the winning companies across a number of categories.
In receiving our award we were provided with a very kind summary of the judges remarks "Jamieson Contracting have demonstrated great ability to break into the wider market and secure complex contracts with national services. With great financial results they have excellent future potential to show rapid growth and increased
employment opportunities."
Thank you to all those who have supported us in any capacity over the past 12 months, we are truly appreciative and honored to receive such an award.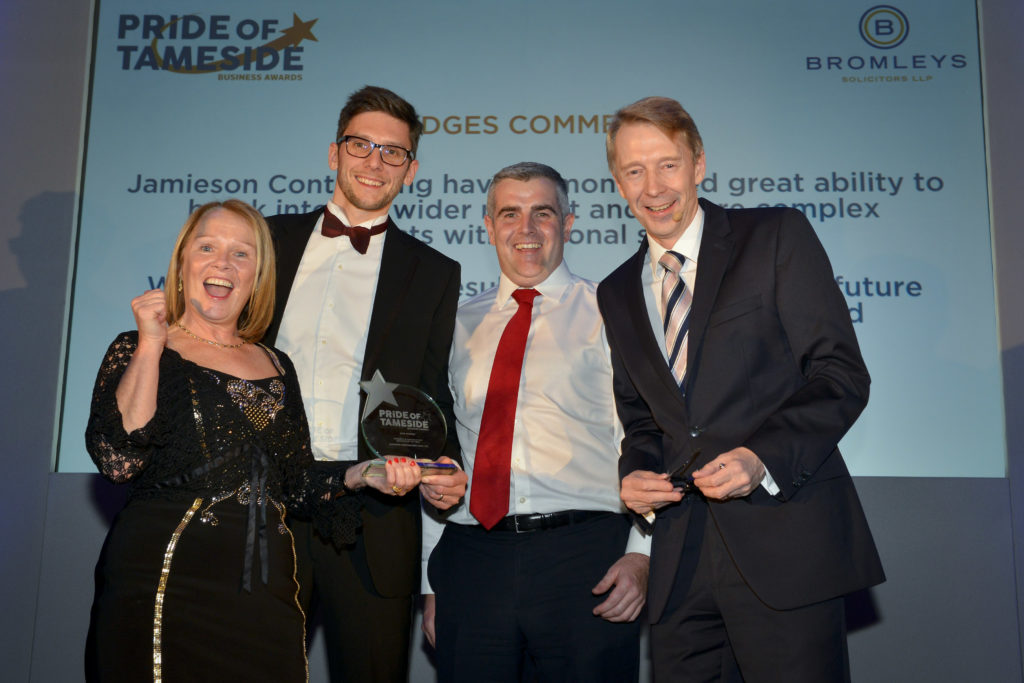 Left – Bernadette Jamieson, Left Middle – Bromley's LLP, Right Middle – Andrew Jamieson (MD) Right- Andy Crane