Office Fit Outs – What CAT do you need?
Office Fit Outs – What is a CAT? What do you need?
When looking at an office fit out there are many phrases used for the works needed and names given to each project. Here at Jamieson Contracting (NW) Ltd we believe in making the customers experience as easy and pain free as possible, to do this we feel that knowledge is a great aid in easing the fears and minimising the issues that can arise with such a project.
With that in mind we feel it is important for consumers and clients to understand what they require and what they need to be asking of any contractor.
Office fit outs are very simple on paper and in truth are simple in practice if you have a diligent and quality contractor. However it is always important to find the right contractor for your project and to do this it is important that you have some basic knowledge on what it is you require and are asking for.
When it comes to office fit outs there are two options CAT A and CAT B fit outs. This is much like ordering a pizza. CAT A is your standard cheese and tomato, a starting point functional and ready to go like a blank canvas. CAT B is where the client can design and add to your canvas so add your toppings and sauces, in a word – pe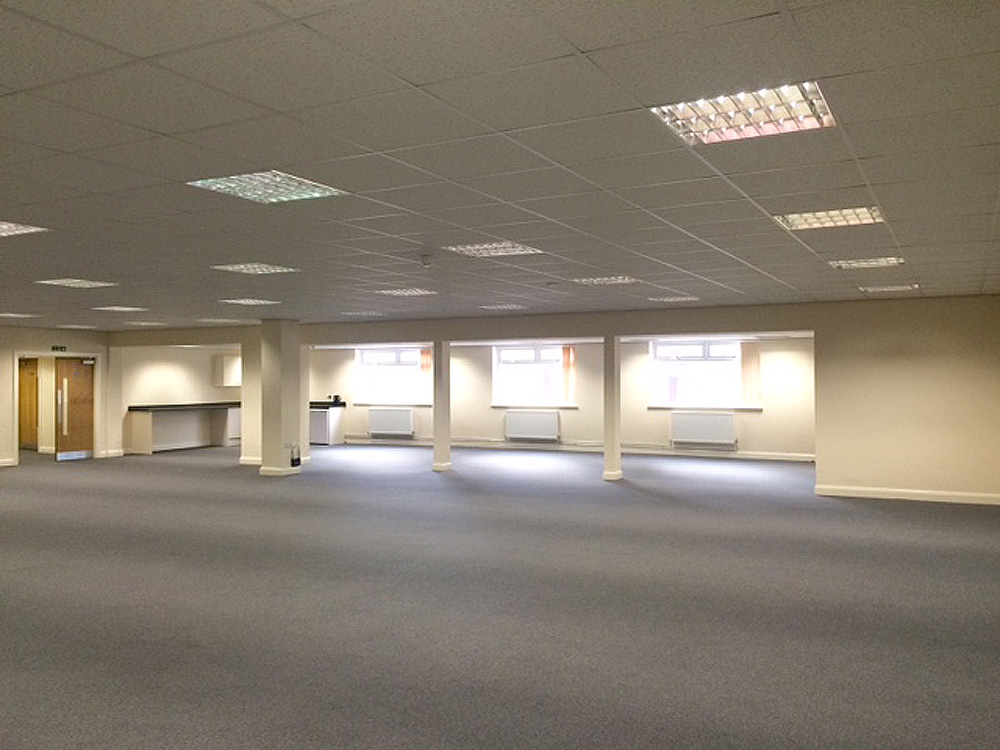 rsonalise it.
Category A fit out refers to a standard landlord fit out. You may find this in leased office spaces and buildings. This kind of fit out includes, for example, the installation of the building's mechanical and electrical services such as lights and air conditioning, as well as the spaces' infrastructure such as toilets, raised floors, suspended ceilings and basic fire detection systems etc. In a Category A space, you would see a raised floor, painted walls, and a grid system with fitted lights etc. In other words, the Category A fit out is the blank canvas ready for tenants.
A Category B fit out is when you personalise the space and change it from a blank canvas to your vision. Here is where you and your chosen fit out partner can work together to create the style and feel of your new office. As your office is a reflection of your company and brand it is common to ensure that visually the office reflects this, a Category B fit out gives you the opportunity to work closely with your chosen contractor in order to identify and understand your company culture and persona. By working in this way, you are able to create a bespoke space that is both stylish and practical, and bring your company's USPs' to life. This will allow you to have a bespoke office space that meets yours, your staff's and your clients' needs. Some of these works will include:
Partition Walls
Breakout spaces
Internal finishes
Air conditioning
Meeting and Board room spaces
Reception areas
Audio and visual equipment
IT and infrastructure works
Welfare provisions
Bespoke furniture
Branding and marketing
We hope this goes someway to help you understand the terms used and where your project sits in these options. Luckily here at Jamieson we are able to help you with either of these options. We are here for the landlords who need to provide a clear office facility (CAT A) and we also specialise in helping companies make their dream office space come to life with a cost effective solution (CAT B). We have worked with a number of high profile clients to do exactly this and with the use of our in house design team and our strong ethos to ensure the clients' needs are paramount, we will ensure you get the office or retail space you want as well as need.