Queen's Square Ticket Office Relocation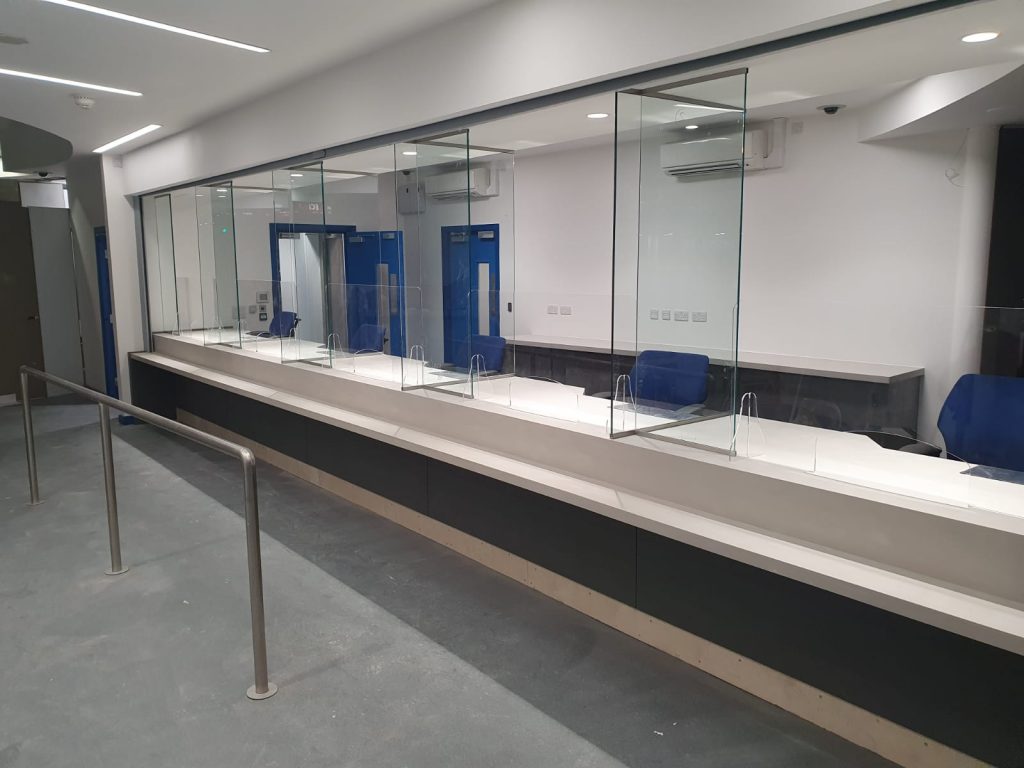 Queens Square Ticket Office Relocation
Client: MerseyTravel
Project Value: £175k
Completion Date: March 2021
Jamieson's were appointed to complete design and build for the relocation of Queens Square Ticket Office in central Liverpool.
This project required relocation of the existing ticket office to provide space for additional retail facilities. Jamieson's undertook the full construction and fit-out of the new ticket office and supervisors' back office adjacent to the current ticket office, which remained operational throughout. The staff and equipment were transferred to the new facility once completed and as part of our works we removed the existing ticket office and ensured the area was left in pristine condition and ready for new occupants.
This project was undertaken within a live bus station, requiring careful coordination and planning to ensure our works could be completed with minimal disruption to the station's daily operations.
Our Scope of Works included:
Bespoke joinery to create new ticket office
New ticket counter
Installation of ballistic glass
Mechanical and electrical upgrades
Full fit out of new office
Finishes including painting, flooring and ceiling tiles
Demolition of existing ticket office