Maidenhead Railway Station – Car Park Resurfacing and Layout Works
Maidenhead Railway Station Car Park – Resurfacing & Layout works
Client: Network Rail
Project Duration: 3 Days
Project Value: £78,000
Network Rail approached Jamieson Contracting to carry out repairs and refurbishment work to Maidenhead car park after recent track improvement works damaged the surfacing. As Maidenhead is a commuter hub for London the TOC and Network Rail decided only half the car park would be resurfaced as the remaining half would need to be kept open.
Scope of Works
Removal of existing tarmac and surface
Levelling of the surface
Installation of curbs
Installation of new surface
Replicate existing line markings to match existing layout
Works to be undertaken out of normal working hours, around the clock and over one weekend.
The safety of commuters was paramount when planning these works as site traffic would need access alongside members of the public. Our team put together a stringent traffic management plan which was sent to all our supply chain partners for this project and their agreement to abide by the control measures.
Prior to the commencement of the project, our in house design team ensured that we had full working drawings prepared for the design and layout of the existing car park. This involved a site visit to conduct a full site survey.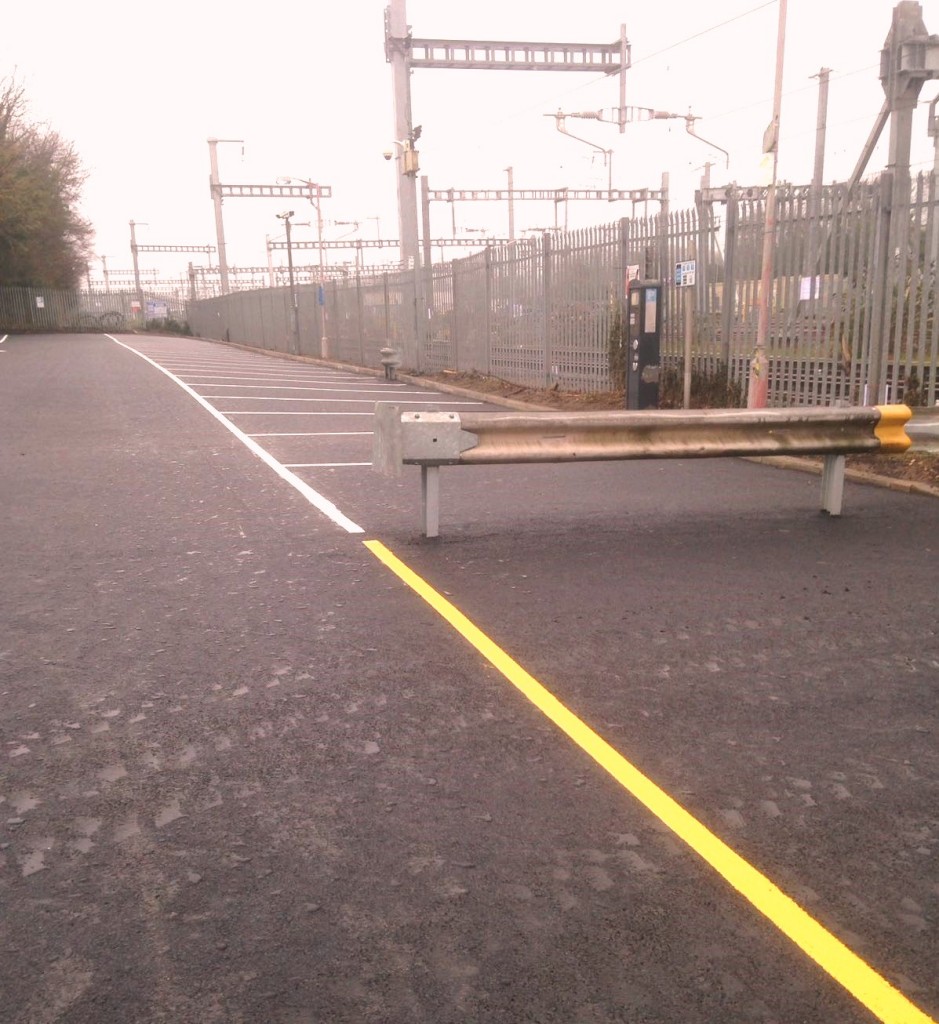 Jamieson had to ensure the smooth and efficient operation of the site. This involved early planning regarding staff, materials and plant to ensure that there were no delays or issues arising during the out of hours work.
The project was overseen by one of our senior manager to ensure that we hit the deadline set by Network Rail, ready for the commuters using the car park come Monday morning. Our staff worked out of hours and through the night to ensure the completion of the project. The project ran ahead of schedule and we were completed and off site by Sunday morning with all works complete accident free.