Earlswood and Wood End Platform Works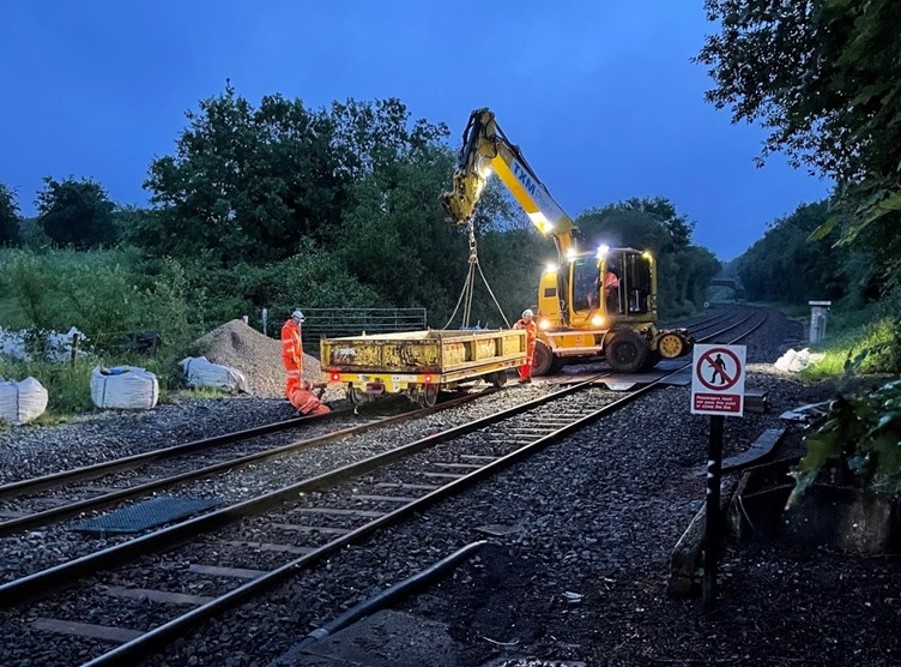 Earlswood and Wood End Platform Works
Client: Network Rail
Project Value: £60k
Completion Date: July 2021
Jamieson's were appointed by Network Rail to create a new hard standing for rail staff at Earlswood and Wood End stations.
This project was carried out under possession, using on track plant to excavate behind the coping stones and create areas of hardstanding for rail staff to walk along.
We accessed the site at Earlswood and travelled five miles down the track to complete the same works at Wood End station.
Our works were completed at night, working to reduced access plans and an accelerated programme due to the on-track nature of the works.
Our Scope of Works included:
Excavation behind coping stones
All spoilt removed from site
Installation of timber edges
Installation of MOT 100mm sub based mixed with granite dust compacted to provide an even walking surface