Brodsworth Sewer Treatment Works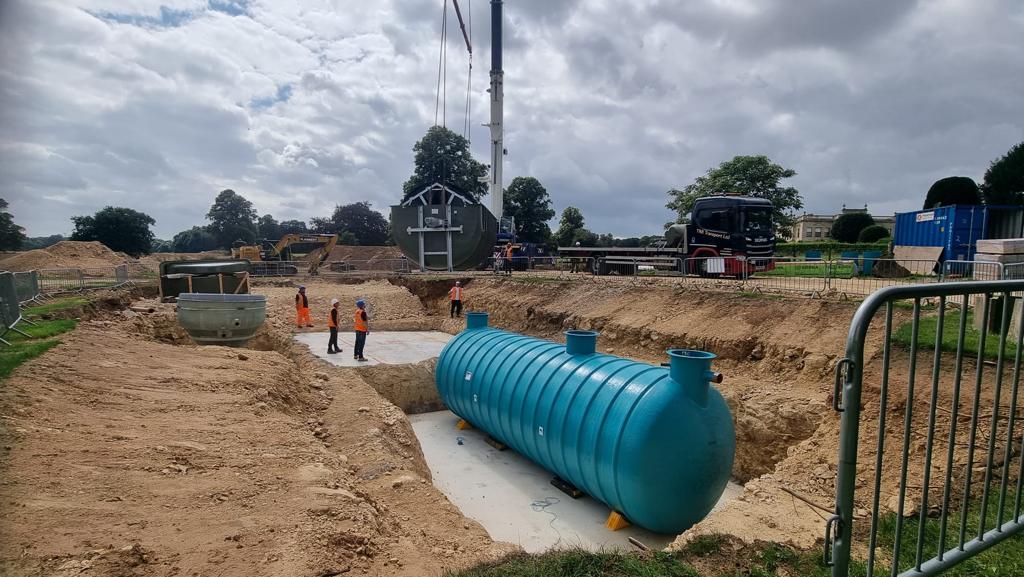 Brodsworth Sewer Treatment Works
Client: English Heritage
Project Value: £360k
Completion Date: November 2021
Jamieson Contracting have recently completed extensive sewer treatment works and the installation of new drainage at Brodsworth Hall for English Heritage.
Brodsworth Hall and its gardens are a Grade 1 listed and protected site, built in the 1860s and now owned by English Heritage as a heritage visitor attraction.
This site had complex ground conditions, and due to the rock no bore hole samples were taken. Once on-site Jamiesons discovered sandstone around one meter down the five-meter-deep excavation. A total of four pits were required with the largest being 10 meters wide by five meters long and required the stone to be battered back for access due to being unable to get sheet piles into the sandstone.
All site operatives working on the project had completed confined space working training .
As part of our scope of works we were required to plan all temporary works and crane lift the machinery into place. Jamieson's constructed formwork around the machinery and a concrete pour to encase the equipment. Following this, we backfilled the area and then seeded it, leaving the site in pristine condition.
Our Scope of Works included:
Temporary works planning and delivery
Deep excavation of four pits
Installation of new drainage and sewer tanks
Concrete pour around new equipment
Making good of works area