Abbey Hey Primary School Extension and Refurbishment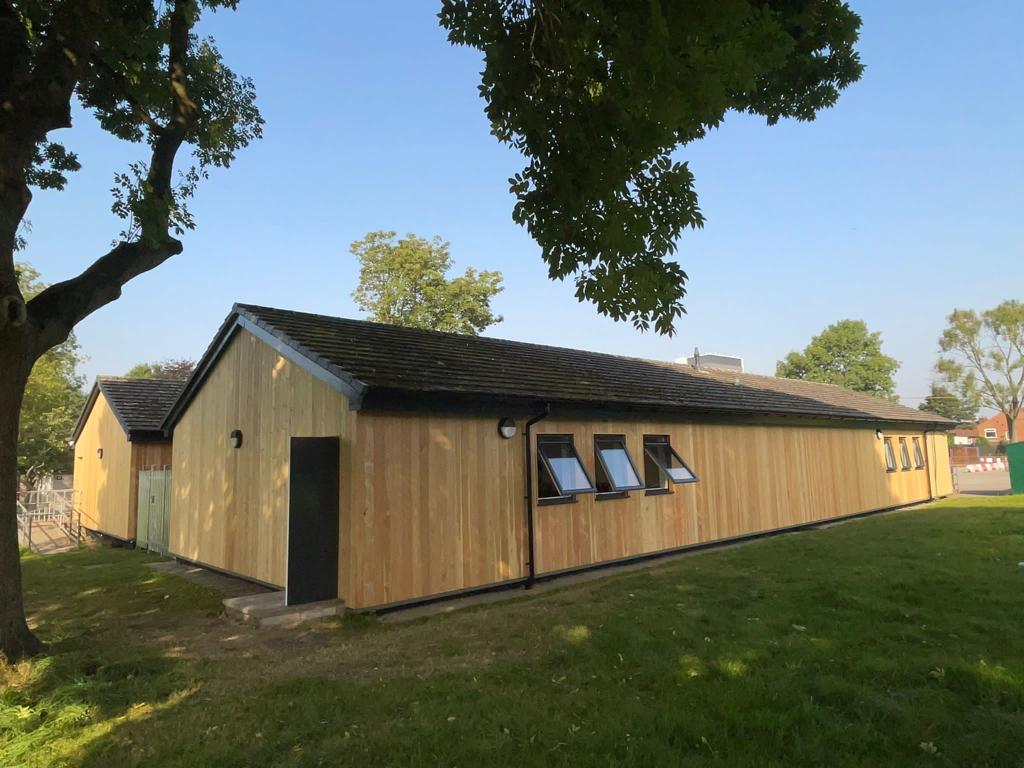 Abbey Hey Primary School Extension and Refurbishment
Client: United Learning
Project Completion: September 2021
Project Value: £360k
This contract delivered the design and build of a new link extension and the refurbishment of two modular classroom at Abbey Hey Primary School in Manchester. We were awarded the project at RIBA Stage Three and worked closely with the school to develop the design, ensuring it met with their aspirations, requirements and budget.
During the design stage we provided value engineering savings with alternative proposals for the structural solution, internal cubicles, roofing and finishes, presenting a saving of £10k. These savings were passed back to the client and resulted in the project being delivered under budget.
The works were executed over the summer holiday period to a tight programme, requiring the facility to be ready in time for the new September term. To ensure the project could be delivered within the short six-week period, we utilised Modern Methods of Construction (MMC) in the form of a timber frame construction for the extension with timber cladding. This was discussed and approved by the client and resulted in the project being delivered on time which would not have been possible with a traditional construction method.
The cladding presented a challenge as the birch specified had a long-lead in time which would extent the programme. We worked with the with client and design team to identify solutions, and proposed a cedar alternative with same properties and aesthetic value which met with the clients' requirements but was available within the programme period.
The internal refurbishment required us to move the existing toilets into the new extension to create bigger learning zones in the existing modular buildings. We also upgraded all existing M&E services as well as renewed the joinery, flooring, and ceiling finishes to four existing classrooms.
Our Scope of Works included:
Strip out and demolition of existing walls and areas
New foundations, substructure, superstructure and roof
Internal partitions, M&E fit out, decorations, flooring and joinery
External works and over cladding the existing buildings
As part of our commitment to social value we utilised an 80% local supply chain for the works.